Onderstaand vindt u een overzicht van fokkers die zijn aangesloten bij de NVLPH.
Voor een volledig overzicht verwijzen wij naar de ras- en pupinfo.
Fokkers aangesloten bij de NVLPH
BEAUTIFUL LOWLANDS – C.M. Brand-Middelkamp
DU MAS DE REMOIRT – P. Hoek
FANGILOU'S LOVE – L. Schlicher-Rietbergen
FROM THE DUTCH GARDEN – M. Berendsen-van Oort
LA JOIE BLANCHE – Karin Scholten-Elfferich  &  A.J. Scholten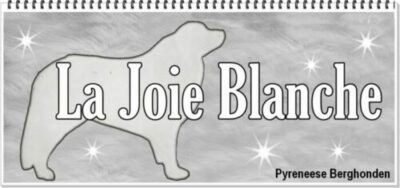 LA JOIE BLANCHE
Karin Scholten-Elfferich
Oude Lochemseweg 8
7245 VJ Laren gld
0573-250602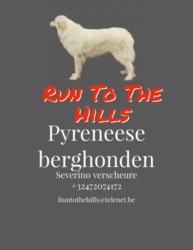 RUN TO THE HILLS
Severino Verscheure
Klein-Harelbekestraat 23
8880 Sint-Eloois-Winkel België
telnr:+32(0)472074172
email: runtothehills@telenet.be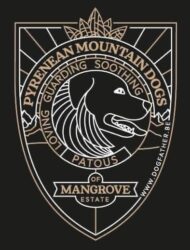 OF MANGROVE ESTATE
Alain Tijtgat & Chathuranga Akurassage
email: contact@mangrovec.com
telnr:  +32 477 032 032 België
Fokkersvermelding
De NVLPH biedt de fokkers die lid zijn van de NVLPH de mogelijkheid een link te plaatsen naar hun website op deze fokkerspagina.
De plaatsing van deze link dient te voldoen aan voorwaarden
Voorwaarden voor plaatsing van een fokkersvermelding (met of zonder link) op de fokkerspagina zijn:
1. Fokker is lid van de NVLPH.
2. Fokker dient zich te houden aan de reglementen van de NVLPH.
3. Controle op naleving van deze voorwaarden geschiedt door bestuur van de NVLPH.
4. Fokker verstrekt gegevens aan bestuur van de NVLPH, als bestuur dit verzoekt in verband met controle naleving voorwaarden.
5. Indien een fokker uitlatingen op zijn/haar website heeft gepubliceerd, die niet overeenkomen met de ideeën, bedoelingen en belangen van de NVLPH, kan een fokkersvermelding geweigerd worden.
6. Het bestuur behoudt zich het recht voor om in lijn met haar statutaire doelstelling het linken van fokker websites te beoordelen op informatie en uitspraken en deze eventueel te weigeren als deze in strijd zijn met o.a. de voorwaarden en belangen van de NVLPH en fatsoensnorm ten opzichte van de vereniging.
7. Indien een fokker niet handelt in overeenstemming met de voorwaarden, zal het bestuur beoordelen welke sanctie tegen het lid zal worden ingesteld. In ieder geval zal de fokkersvermelding van de website worden verwijderd voor het gehele kalenderjaar.
8. Fokker laat voorzitter weten dat hij/zij een fokkersvermelding wenst op website en stuurt de kennelregistratie, waarna plaatsing op de website verzorgd wordt. Fokker wordt vermeld met kennelnaam en naam eigenaar.
9. Fokker laat weten dat hij/zij een fokkersvermelding met link wenst op website. en stuurt de kennelregistratie, een banner en vermelding van de website.
10. De vermelding van de gegevens van de fokker en (aankomende) nesten en (aankomende) dekkingen zijn met toestemming van de fokker gepubliceerd.
Heeft U interesse in een link op deze fokkerspagina, neem dan contact op met het secretariaat.
Contactadres voor de fokkerspagina is: :
Secretariaat NVLPH
E-mail